Confident Parents - Positive Change
Does parenting feel overwhelming and stressful?
Get Positive and Practical Support to manage your complex child's needs.
Renew confidence in your role as a parent.
The American Academy of Pediatrics recommends Parent Training
​ as front line treatment for parents of kids with ADHD.
Sanity School™ helps parents who are struggling to identify the source of their child's challenges. The program provides practical coaching and support, so parents can create the positive change they want for their complex child. The program focuses on a coach-approach training framework and supportive community. By learning and implementing many effective tools, parents will renew confidence in their strengths and capabilities, devise a plan adapted for their family, and effectively manage their child's complex needs.
In-Person Support
Six live classes taught in a supportive, small group setting

Workbook/journal with curriculum and interactive exercises

Training topics include the coach-approach, the Parent-Action Model, 4 Critical Response Areas, an overview of Executive Function, Systems & Structures, and more!
Online Support
12 Weekly Accountability Emails

3 months of access to private, moderated forum

Access to twice-monthly live Q & A calls -- "Office Hours" with a coach

Access to all class recordings forever
The name stands for ambition, independence, courage, and boldness; which is necessary for parents with complex kids. It also stands for being focused, resolute, and purposeful when parenting.

JESSICA GING

Sanity School

®

​Trainer

The Listening Program Provider

The Movement Program Provider

Serving New Jersey

I have over 15 years of experience as an Elementary School educator, with a deep history of teaching students with special needs. I am also a proud mom of complex kids and passionate about developing advocacy skills in children, and providing support to parents.
Have questions?
Need more information? ​
​Contact me for a free consultation and a free gift.
Powered by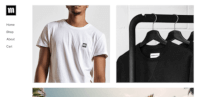 Create your own unique website with customizable templates.